Death or injury at sea – vessel accidents, and equipment failure.
Attorney Jeff Campiche from Campiche Andrews Horne PLLC is among the most experienced in the Country representing seamen who are injured, or perish, at sea. He routinely represents both union and non-union sea workers, skillfully navigating complex federal maritime laws (Jones Act), state statutes, and federal congressional and legislative Acts. Because the laws regarding death or injury at sea are complicated, you should choose an a law firm with vast experience in maritime law.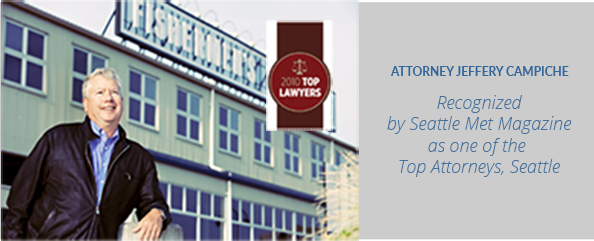 Jeff Campiche has a long personal history with the sea. Raised at the mouth of the Columbia River, Jeff worked on the decks beside commercial crab, salmon, troll and gillnet fishermen. He served two terms as Pacific County Prosecuting Attorney and Coroner where he learned firsthand about the dire consequences and danger of unsafe working conditions at sea.
His personal experience working in and around commercial fisheries combined with his knowledge of shipping and marine transportation industries, make Jeff an effective advocate for injured seamen, longshore and harbor workers. He has represented the families of workers who have perished in the perilous North Pacific Ocean, Gulf of Alaska, Bering Sea, and through the dangerous Columbia River and Grays Harbor bars – and recovered millions in damages on their behalf.
Death or injury at sea can be due to a multitude of errors – vessel sinking, explosions, line mishaps, lifting, crushing or unsafe cables, machine accidents, or design failures on the deck or aboard processing plants, docks, and vessels. Campiche Andrews Horne, PLLC will aggressively fight on behalf of the maritime victim – and their families.
We are longtime supporters of the maritime unions, and have represented union seamen and dockworkers from the International Longshore Workers Union (ILWU), the Inland Boatmen's Union of the Pacific (IBU), Masters, Mates and Pilots Union (MMP), Sailor's International Union (SIU), and the Marine Engineers Beneficial Association (MEBA), which includes longshoremen, dock workers, engineers, electricians, seamen, masters, mates and galley workers employed by (among others) the Washington State Ferries, Foss Maritime, Crowley Marine Services, Dunlap Towing, and deep water freighters such as the American Presidents Line.
Jeff has also represented workers aboard offshore research vessels, military supply vessels, and oil rigs.
Campiche Andrews Horne PLLC also represents non-union workers aboard fishing vessels and processors employed by large and small fishing companies, including American Seafoods, Icicle Seafoods, Trident Seafoods, and countless smaller fishing companies and vessels plying the waters between California and Alaska to the Bering Sea.
If you have been injured, or if you have suffered the loss of a loved one at sea, call and let us help help you navigate the legal waters on your behalf. We care, and we can help.
Campiche Andrews Horne
Good people. Great Lawyers.